Benefits of NCUK
Why choose UPC International Degrees?
We offer pathway programmes that provide our students with the ideal route to further their studies, and complete their degreesat universities in the United Kingdom and around the world.
The UPC International Degrees programmes deliver unique value propositions to students and parents alike, including: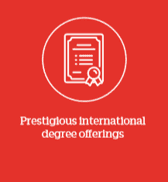 Latin American students are afforded the opportunity to attain a prestigious international degree from a range of universities, many of which are ranked within the top 100 in the world according to the QS World University Rankings (2019), with the convenience of studying in Peru at UPC, while also saving the living expenses for at least the first year.
Studying at an international university can give you a world-class education, and a valuable head start in your future career. The UPC-NCUK programme provides the opportunity to attain the international degree of your dreams in less time than local degree alternatives.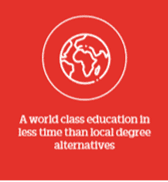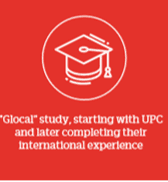 The UPC-NCUK Programme students the opportunity to start their UK degree course in Peru with UPC, and later complete their studies abroad when they are mature enough to embark on their international experience.
This unique programme will introduce students to the teaching methodologies they can expect to encounter in UK university classrooms, as well as gain essential cultural knowledge and skills designed to make their transition and time abroad more productive and enjoyable.