NCUK Admissions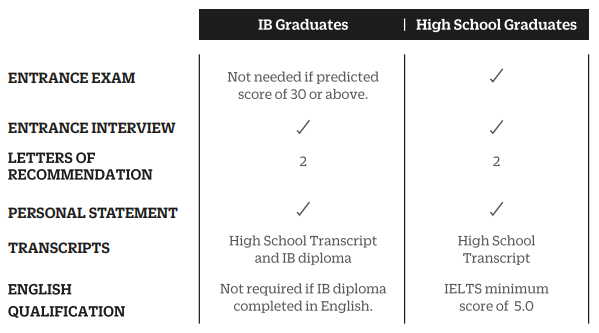 To apply for the NCUK 2018 academic year, we recommend beginning the admissions process as soon as possible as space is limited for this exclusive program.
he NCUK admissions process officially started on July 1, 2017. Current admissions deadlines are scheduled on a rolling basis, with the next round of decisions being announced on December 5th, 2017. All admissions steps and supplementary documentation should be submitted by November 30th, 2017 to be considered for this round.
However, a special rolling extemporaneous admissions process will be implemented, with final results announced by February 15th, 2018.
For more admissions information visit us
at viveupc.pe/modalidades/ncuk
ACADEMIC CALENDAR
International Foundation Year
International Year One
Programmes follow UPC's academic calendar, with classes beginning in March of every year.
ENGLISH LANGUAGE PROFICIENCY
Master the English communication skills you need: By completing the NCUK programmes, you will develop the advanced reading, writing, listening and speaking skills that are essential for academic success at a UK or international university.
Developing English language skills for academic success: To make sure you have the high standard of English language skills needed to study at a UK university, you may also need to follow an English for Academic Purposes module. Your options are:
English for Academic Purposes for non-native speakers of English.
English for Academic Purposes for Proficient Users for students, who have previously studied English, but need an English language qualification for visa purposes.
Research and Communications Skills for students who already have an English language qualification, such as IELTS.
This qualification will ensure you possess the high standard of English language skills necessary to successfully study, and graduate from, a UK university. Our EAP modules are equivalent to IELTS, and are acceptable for visa requirements.
CONTACT US
Keith Annis
Director, UPC-ID
upc-id@upc.pe
(511) 979153027