UPC Social Responsibility
UPC contributes to the transformation of the country through education. To manage this commitment, UPC has a social responsibility policy and model that promotes the organization and country's sustainability . This model is aligned with the latest trends.
To learn more about our social responsibility initiatives and commitment with the country's transformation, please click here:
SOCIAL RESPONSIBILITY MODEL
Areas of action
Clic each image to read about the area of action.
SOCIAL RESPONSIBILITY RECOGNITIONS
Our responsible management has been recognized by important national and international organizations, showing our commitment to our country's sustainable development and transformation.
Socially Responsible Company Trademark
For the fourth consecutive year, we have obtained the Socially Responsible Company Trademark, awarded by Perú 2021 and the Mexican Center for Philanthropy (CEMEFI, in Spanish) to companies that stand out in relation to corporate social responsibility and seek to strengthen a culture aligned with their stakeholders' sustainable management.
B System
Since 2017, we have been recognized as a B Corporation, certification that guarantees our commitment as agents of change and sets out our contribution to solving the socio-environmental problems that affect the country. In addition, being a B Corporation means that our business philosophy pursues a triple impact (economic, social and environmental) simultaneously.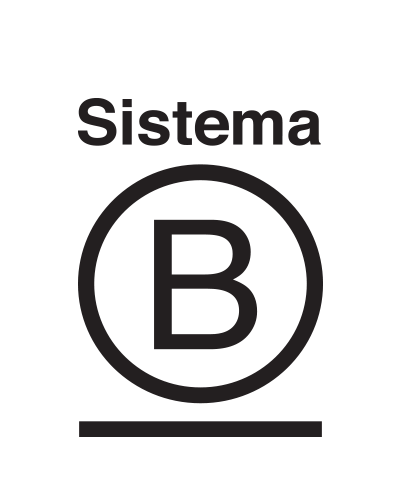 Education
We seek to transform the country through education. Therefore, we provide our students an education focused on social responsibility, which develops a sustainability culture within the university community and contributes to strengthening the educational sector.
International Congress of Educators
In 2020, the 20th edition of the International Congress of Educators was held. It presented the latest trends in educational innovation for discussion, understanding and subsequent application in the classroom.
+10,000 professors trained
+ 120 professors awarded with an scholarship in the 20th edition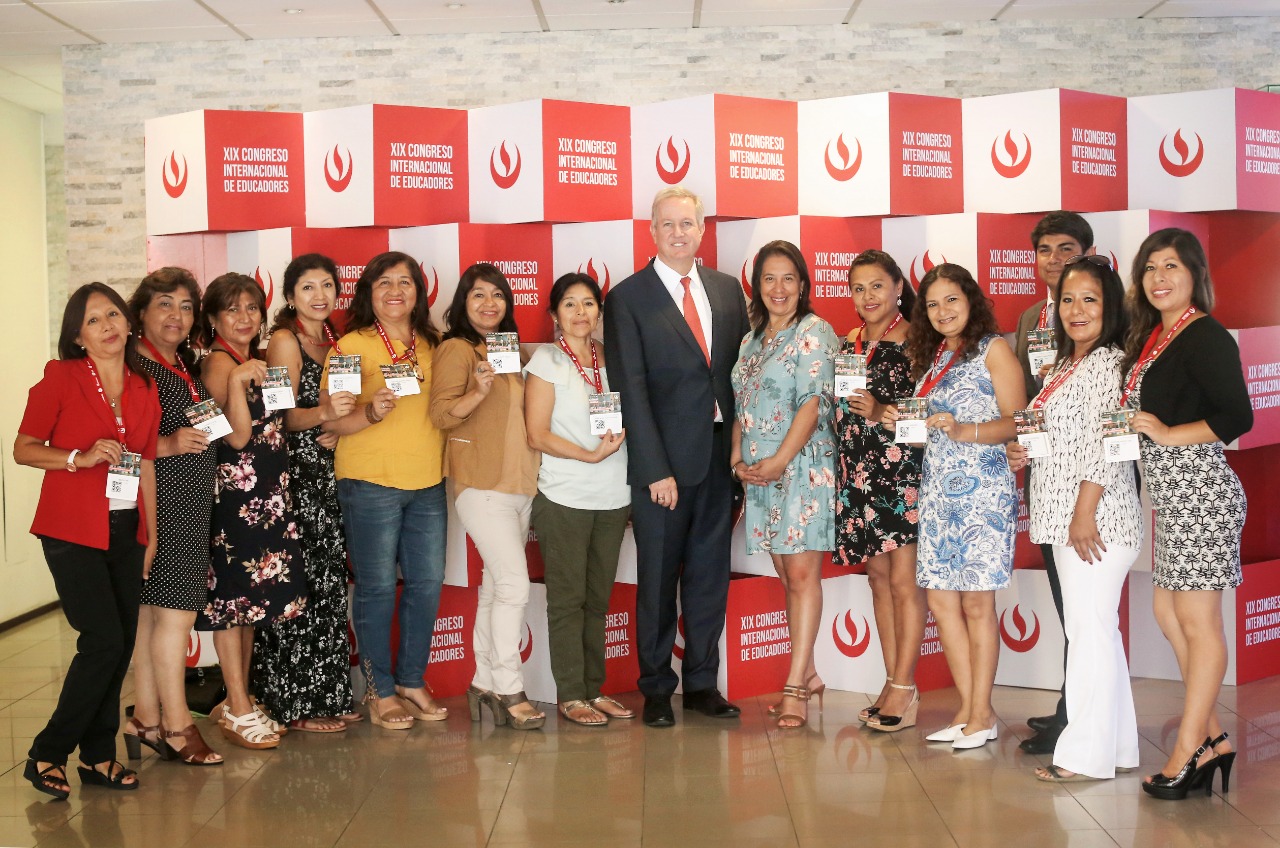 Transforming Education in Public Schools
We contribute to strengthening students' education, as well as improving the teachers skills in public educational institutions neighboring our sites, with the participation of UPC faculty, administrative staff and students.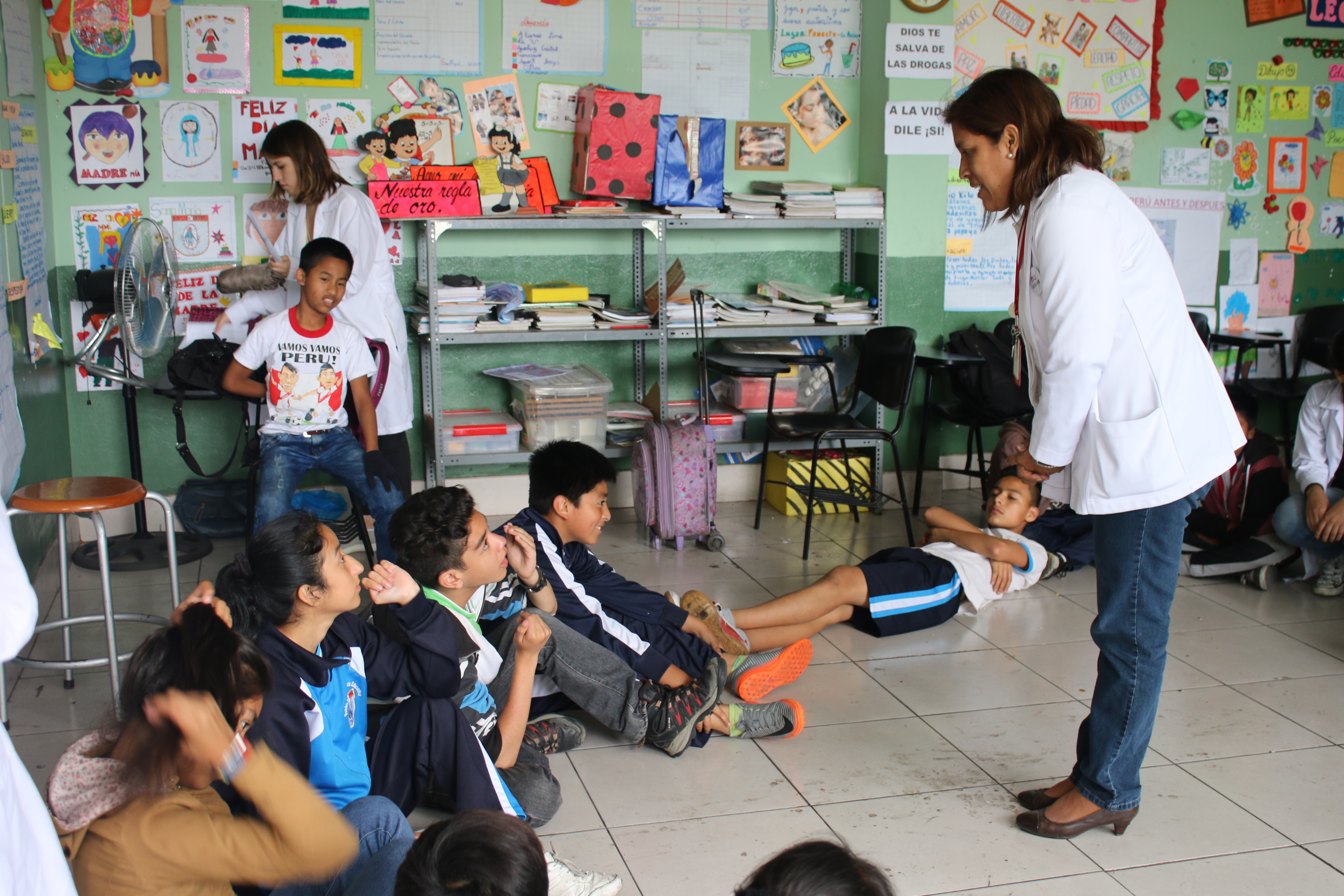 INNOVATION
We promote an innovation culture within the university community and our society; furthermore, we are committed to innovation in scientific research to generate new knowledge and foster different approaches to problem-solving .
Protagonistas del Cambio UPC
In 2020, the 10th edition of the Protagonistas del Cambio Program was carried out. It acknowledges the leadership and innovative spirit of young social entrepreneurs who are transforming Peru at a national level.
100 award-winning social entrepreneurs
+1 million beneficiaries at a national level
+240 projects participated in the process this year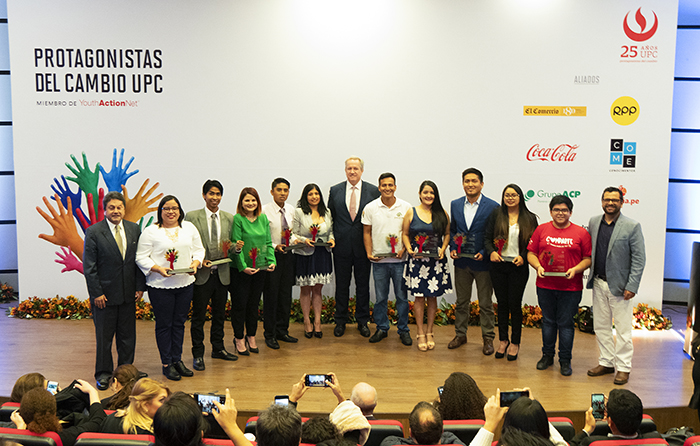 Creatividad Empresarial Award
For 24 years, the Creatividad Empresarial Award has been promoting the development of a continuous creativity and innovation culture that has been maintained over time. This award recognizes innovative products, services, processes or strategies that have achieved an important impact on the generation of value within their organizations, businesses or institutions.
567 prizes awarded
+6,760 applications submitted
+3,160 participating companies and institutions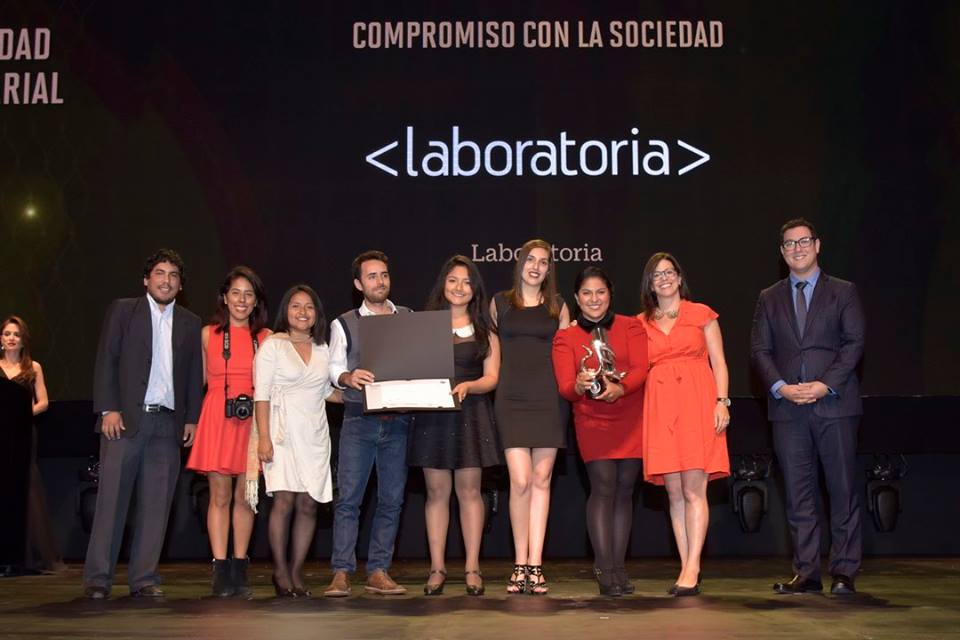 RESPONSIBLE ORGANIZATIONAL MANAGEMENT
We focus our responsible organizational management on reducing the environmental impact generated by our activities, promoting a sustainable environmental culture that involves the whole university community, and fostering inclusion, equality and equity with all our stakeholders.
Responsible Solid Waste Management
We raise awareness and sensitize our university community concerning responsible solid waste segregation. We have segregation bins for paper, plastic and glass waste, which is given to social organizations that reuse it for the benefit of vulnerable populations.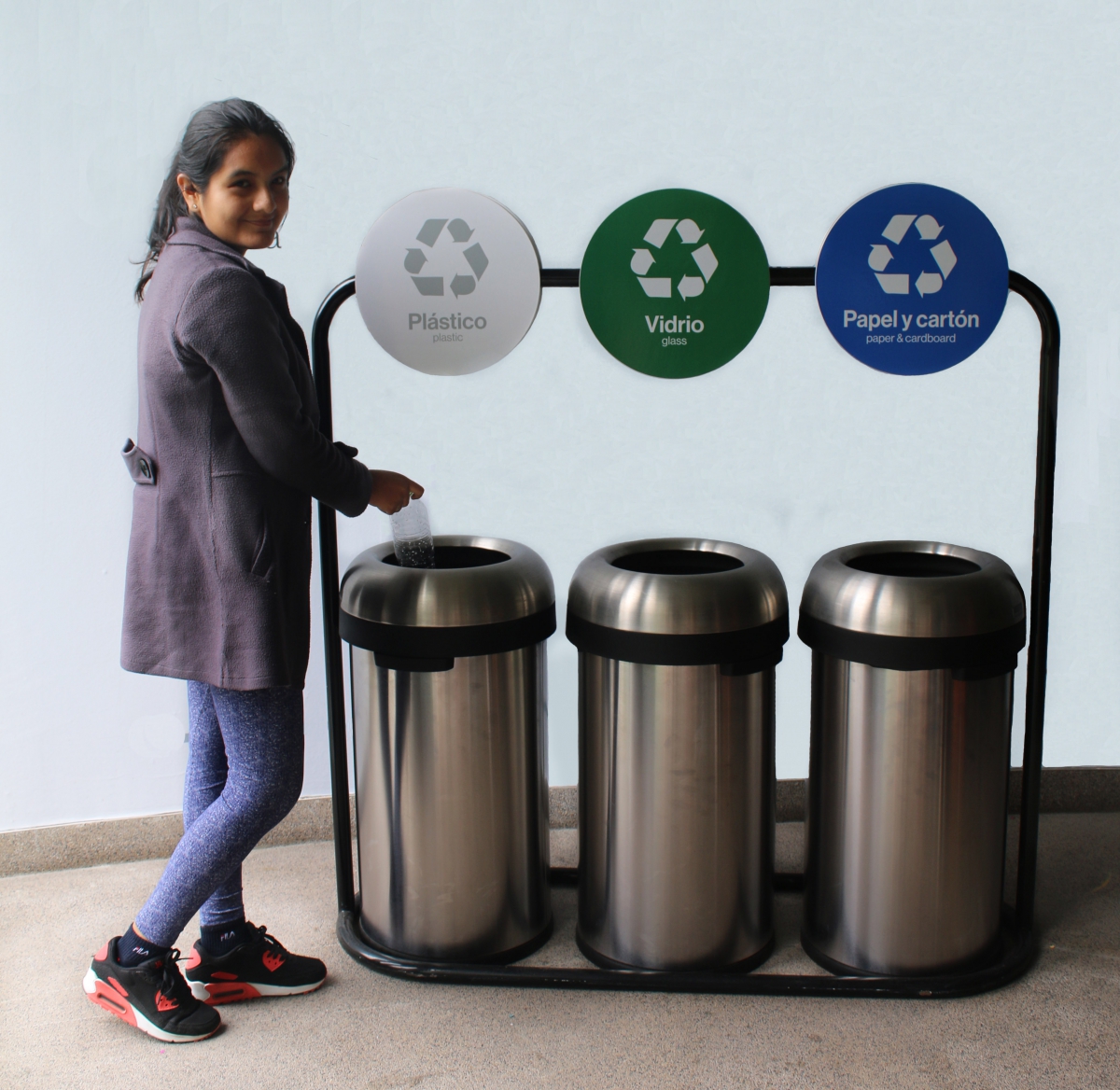 Eco-efficient Technologies at the Campuses
We have specialized software in energy consumption control that generates a real-time report, identifying the sources of major consumption in order to be capable of implementing corrective and control measures.
We are standardizing LED lightning at the campuses to save electricity and reduce greenhouse gas emissions.
Our campuses have water-efficient technology faucets and waterless urinals that allow reducing 40 % of water consumption.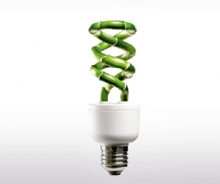 Sustainable Transportation
We have four buses with a NGV system that are available for students, faculty, and administrative staff to go from one campus to another. That way, we reduce indirect CO2 emissions and provide a safe means of transportation for the university community, facing Lima's traffic problems.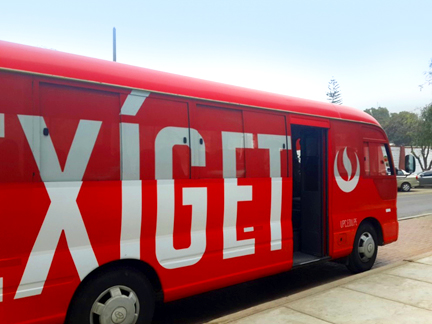 Diversity and Inclusion Program
We facilitate the adjustment to university life for students with different abilities, offering them psychological and academic support. Furthermore, all faculty members are trained to improve their knowledge about the characteristics of their students' disabilities, with the aim of adapting their classes and materials to the needs of each of them.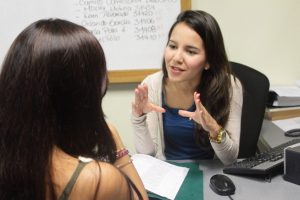 UPC Days of Service
Every year, we carry out different volunteering activities that gather the whole university community to contribute to the community's sustainable development, especially in the areas neighboring the campuses, for the Global Days of Service of Laureate International Universities.